Our team
Carolyn Kocurek
President/Founding Partner
Therapeutic and Educational Consultant
carolyn@academic-answers.com
Carolyn Kocurek is the founder of Academic Answers and a Lead Therapeutic and Educational Consultant. Over the past two decades, she has spent her professional life in the fields of educational consulting and behavioral healthcare for struggling teenagers. Her ability to understand the needs of children and to intuitively connect with parents in a supportive but directive manner has made her a model consultant.
Carolyn's collective experiences in admissions, program development, marketing, and client relations helped her realize her true passion: helping families. In 1998, Carolyn founded Academic Answers by conceptualizing a full-service firm with varied specialties in helping students and their families succeed. As a mother of two and a professional, she personally understands the challenges that parents face in our changing society.
Carolyn is an avid practitioner of yoga, and enjoys gardening.
---
Chris Kocurek, M.Ed.
Chief Executive Officer/Founding Partner
Therapeutic and Educational Consultant
ckocurek@academic-answers.com
Chris Kocurek is the Chief Executive Officer at Academic Answers, and also serves as a Lead Therapeutic and Educational Consultant. He has more than 35 years of experience in education and behavioral health. Chris holds a Master's degree in Education, specializing in Counseling and Guidance and a Bachelor's degree in Psychology. He is an active member of the Independent Educational Consultants Association (IECA) and with an emphasis in the educational consulting areas of special needs, schools and learning disabilities. He is also a Licensed Child Care Administrator in the State of Texas. He also served as the Chief Executive Officer of a subsidiary of the Brown Schools, Inc., where he developed and operated a continuum of residential schools and treatment programs for adolescents and young adults.
Chris has assisted hundreds of students and families, helping them to identify and select the best schools and programs for their own success. In addition to his role as an educational consultant, he also provides consultation and training to the faculty of schools and programs throughout the United States. His extensive knowledge in program development and operations is a valuable resource.
Outside the office, you can find Chris playing guitar, listening to live music, watching the Dallas Cowboys, or trying out new recipes in the kitchen.
---
Debbie Hopper, RD
Partner – Orange County office
Therapeutic and Educational Consultant
dhopper@academic-answers.com
Debbie Hopper is a Lead Therapeutic and Educational Consultant and a Partner at Academic Answers' Orange County office. She specializes in working with parents and guiding families to explore options that will lead their children to success. A Registered Dietitian, Debbie has extensive knowledge in nutrition systems and support, and public health.
Debbie previously worked in the specialty school and treatment program industry, where she led professional outreach for a continuum of residential treatment centers, therapeutic boarding schools, programs for young adults and outdoor behavioral health programs. During her 11-year tenure, she helped 3,000+ families make appropriate therapeutic treatment choices for their children.
As a single mother, raising 2 teenage daughters, Debbie is humbled to continue working in Orange County and offering help and sharing knowledge with parents who are searching for answers and hoping to restore their families.
---
Kolbie Kiefer
Therapeutic and Educational Consultant
kkiefer@academic-answers.com
Kolbie Kiefer is a Therapeutic and Educational Consultant Academic Answers. She holds a B.A. in Psychology from Texas A&M University, as well as an M.A. in Professional Counseling from Texas State University, concentrated on marriage, family, and couples counseling. In addition, she is a National Certified Counselor (NCC).
Essentially beginning her career in the field as an Administrative Assistant in the Academic Answers' Austin office, Kolbie has been most recently focused on finishing up school. With these impressive credentials, Kolbie brings a fresh perspective to the Academic Answers' team – and we're so happy to have her back with our firm.
Kolbie loves baking, traveling, and being outside with her dog, Wrigley.
---
---
Jennifer Humble
Associate Therapeutic and Educational Consultant
jhumble@academic-answers.com
Jennifer Humble is an Associate Therapeutic and Educational Consultant at Academic Answers. Her role is to help families navigate resources available to them to achieve short and long-term goals set forth during treatment. Jennifer received an Associate of Science in Pre-Health Sciences and then earned a Bachelor of Arts degree in Global Public Health.
Jennifer has previously worked in health care and administration. Her most recent role was in admissions for a company specializing in neuro and spinal cord injuries. Jennifer also has experience in direct care for traumatic brain injuries, where Jennifer was exposed to those with behavioral issues, mental health issues, etc. Both roles allowed her to interact with people from all different backgrounds. Jennifer loves to develop trusting relationships with various kinds of people to be able to help them in the best way possible.
Jennifer loves to lift weights in her free time and has been committed to fitness for several years. When she is not in the gym, she loves to be outdoors. Jennifer has a paddleboard that she takes out on Lady Bird Lake when the weather permits. Jennifer aspires to go to many different countries and be exposed to the tiny crevices of the world!
---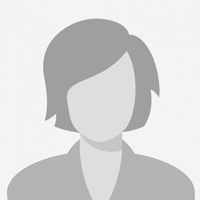 Kennedy Nielson, MBA
Service Center Coordinator
knielson@academic-answers.com
Kennedy Nielson….. bio under construction
---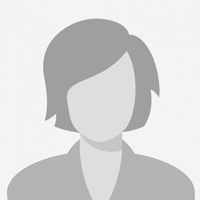 Kendall Young, Ed.D.
College Planning Consultant
kyoung@academic-answers.com
Dr. Kendall Young is a College Planning Consultant…….   Bio under construction
---
Brady Ross, ACC
Achievement Consultant/SuccessPlans Facilitator
bross@academic-answers.com
Brady Ross……BIO under construction
---